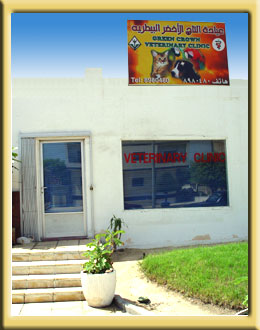 We have been operating this department for more than seven years during which we have managed to be leaders in this field.
We mainly concentrate on the treatment of pet animals that are in constant contact with their owners in their homes.


Our operation covers but not limited to the following:

Veterinary clinic setup with complete treatment & surgical facilities.
Boarding facilities for those who would like a second home for their pets during their vacations or trips.
Vaccination & Immunization programs for healthier pets.
Intensive care unit for treatment of health endangered pets.
Supply of drugs, pet food, pet accessories etc.
Main clients:

Al Qalaah Animal Zoo - Animals inspection & treatment.
People Animal Welfare Society (PAWS) - Animals treatment.
King Fisal University - Medical supply.
Dhahran Kennel Club (Aramco) - Medical supply.
ATLAS program (Aramco Hospital) - Sheep & medical supply.
Many Expatriates & local citizens.

Medical Treatment & Surgical Operation
Vaccines & Vaccination Certificates
Full Veterinary Pharmacy
Business Hours:
9:00 A.M.- 1:00 P.M.
4:00 P.M.- 9:00 P.M.
Friday-Emergency Only